FieldLazer S90 Battery Powered Striper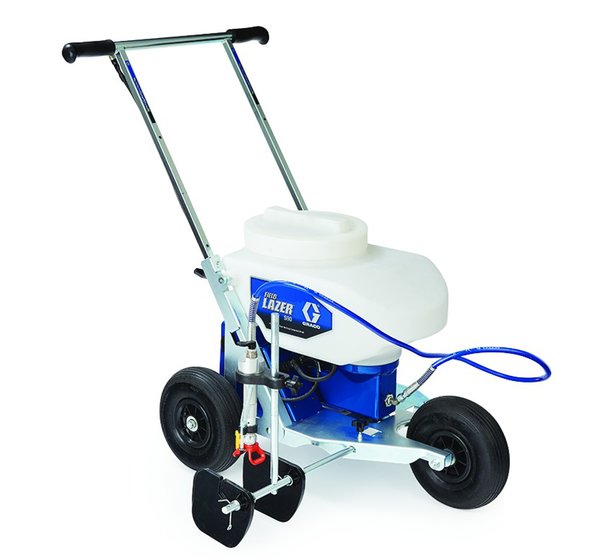 FieldLazer S90 Battery Powered Striper
FieldLazer S90 Battery Powered


The
Graco FieldLazer S90
is the worlds first battery powered high pressure field marking machine. Up to 75% lower paint cost than spray cans and atomizes undiluted field paint. One button operation and no spray cans to dispose of! Sprays up to 10 soccer fields or 1 football field on each charge.
Battery Charger (Included) - Bulkhead connection makes it easy to charge after each use
Easy Out Filter - Large capacity and toolless removal for smooth operation
Adjustable Handlebar - Striping comfort for all heights
3 Wheel Design - Easy to maneuver around corner kicks, arcs, circles, stencils and straight lines
Adjustable Spray Shields (Included) - Protection from windy conditions
FieldLazer RAC 5 (Reverse-A-Clean) Tip - Turn tip 180 degrees to clear clogs
10X the pressure of low-pressure competitive models. low pressure models just dump paint onto the ground which is a waste of paint and water. The
FieldLazer S90
uses high-pressure to spray the paint, which puts it on the grass, not on the soil.
Features and Benefits:
One Button Operation - Press the button to start, press to stop
Adjustable Handlebar - Adjust to your height
Tilt-N-Pour Removable 6 Gallon Hopper - Easily pour leftover paint back into container
3 Wheel Design - Makes corner kicks, circles and arcs a breeze
12V Maintenance Free Battery - Uses battery found in other common products