GreensGroomer Sythetic Turf Groomer (920SDE)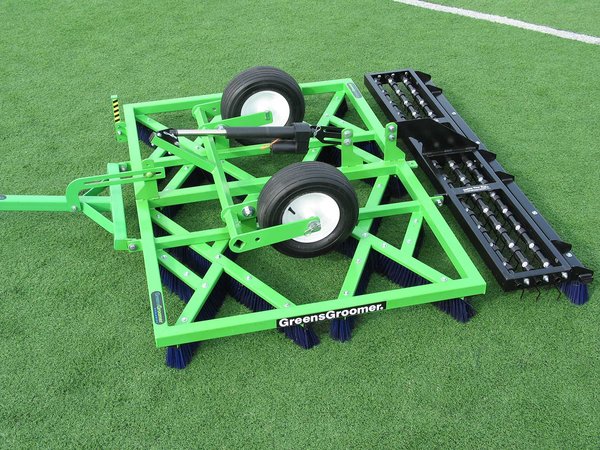 GreensGroomer Sythetic Turf Groomer (920SDE)
Greens Groomer Synthetic Turf Groomer - 920SDE

Electric Lift Synthetic Sports Turf Groomer has 16 Super Duty Blue brushes set at various angles to the direction the unit is being towed. The Groomer stands the turf surface up and assists in moving the top layer of infill, leveling low spots and depressions left after play.
NOTE: Shown here with the additional spring tine rake and rear brush attachment (call for quote).

2 inch square tube frame (11 gauge) with 1-1/2 inch (10 gauge) Square tube cross bars
36 inches in length (72 inches overall including the draw-bar)
(16) Blue Super Duty Synthetic, flat bristles attached to polypropylene head - 4-12"; 8-18"; 4-41"