Newstripe 4250 Airless Line Striper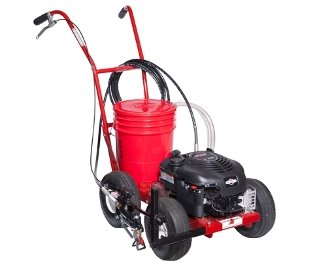 Newstripe 4250 Airless Line Striper
Newstripe 4250 Airless Striping Machine
he All New
Newstripe 4250
is our most economical high pressure airless striper. It shares the great features of the
4400
and
4600SP
yet it is priced around $2,000.00. The lightweight design of 105 lbs. makes it easy to push across the roughest athletic fields while producing bright, straight 2 inch - 6 inch wide lines. Plus, the 3000 psi adjustable pressure pump lets you spray perfect lines without wasting paint. Easy to use, handle mounted controls let you quickly and efficiently stripe without time consuming and costly set up.
The
4250
Striping Machine features:
Brighter Lines
- Fully adjustable, 0-3000 psi pump pressure. You control the perfect pressure to apply thinned or non-thinned paints. The result is a higher quality line without wasting paint.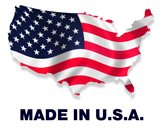 Easy To Use
- Paint is pulled directly from any standard 5-gallon pail. A universal lid snaps on any pail to prevent spills.

Easy Cleanup
- Color changes and clean up are a snap and can be done in less than ten minutes. Simply remove the paint pail, and replace with a pail containing 1-2 gallons of water or solvent (depending on the paint being used) on the machine and flush the system. Run the liquid pump protector through the system, and your machine is ready for the next striping job.
Versatile
- Stripe athletic fields or parking lots. Plus, a quick release clamp allows you to remove the spray gun to spray stencils, curbs, and hard to reach areas with a 25 foot length hose. An optional rear caster is also available to stripe arcs and circles.